In this lively world, one can hardly find a peace time for reading Best Novels for Beginners. It is also true that reading a novel insists for your precious time. The pre requisites for reading a novel indeed behests a peaceful setting which is somewhat hard to get in a hectic schedule. But here lies the thing that when you start reading a novel you will think that the pre requisites were worth of it. Novels certainly gives the escape and entertainment from the bustling everyday lives. Here is the list of handpicked best novels for beginners that can get them really started.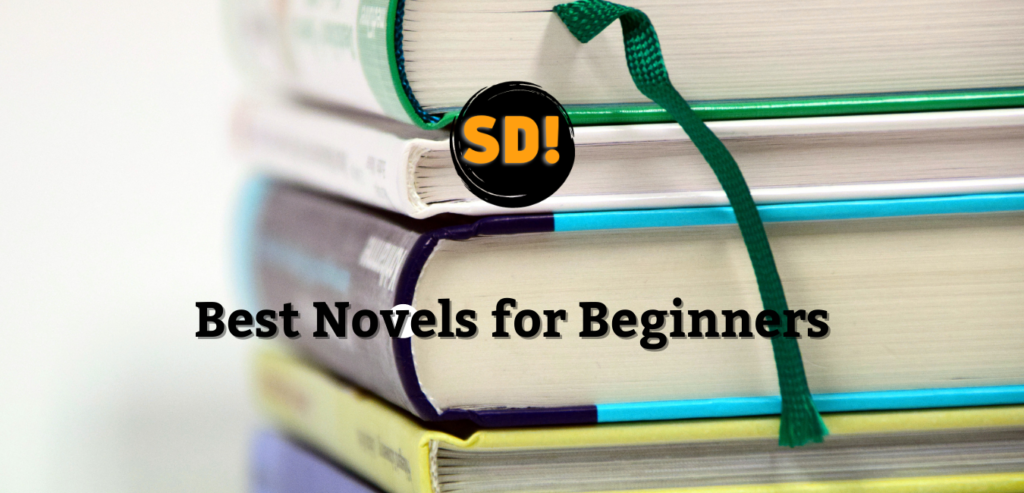 Best Novels for Beginners in Fiction Genre
1. Charlotte's Web
Charlotte's Web is authored by American author E.B. White and was published in 1952. It tells a tale about a young girl Fern who adopts a piglet named Wilbur, Wilbur befriends a spider Charlotte when he was sent to Fern's Uncle. When Fern was young her father gave Wilbur to her as a pet. She fostered him and cared for him but after one months, Wilbur was ready to get slaughtered at Fern's Uncle Farm but Wilbur with his new acquaintance Charlotte hatches plan to hold up the slaughter. It is a beautiful chidren's book with catchy illustrations in it by Garth Williams.
2. The Great Gatsby
The Great Gatsby is written by F. Scott Fitzgerald in 1925. This novel is set among the wealthy and stylish livelihood of 1900s USA. The
protagonist Nick Carraway comes to New York to learn bond trading, he rents a house in the neighbourhood of Jay Gatsby who had
relations with Nick's cousin Daisy Fay. The whole spiel unfolds when Daisy and Jay meet at one of the lavish and pretentious parties thrown purposedly by Jay. With its facile language and soft twists, it qualifies for a must read for the beginners.
3. The Alchemist
The Alchemist is penned by Paulo Coelho, published in 1988. It is more of a historic fiction novel about a Spanish shepherd boy Santiago who dreams about a treasure and sets off for the hunt when consulted to a Gypsy woman. He survives the robbery, befriends an alchemist, makes a lover on his way to Egypt only to find that the person who thrashed him while digging for the treasure would have the same dream and the real treasure is beneath a church in Spain. The Alchemist with its simple writing style and engaging adventurous plot is highly recommended for the beginners.
4. And Then There were None
And Then There were None published in 1939 is written by Agatha Christie, a prominent novelist who you mustn't miss if you have
decided to track down the lane of mystery fiction. This novel is about ten guests who have been invited over an island only to find themselves in the clutch of death by one of the guests who is fooling them all along the way. This novel will keep you bewitched until you finish this novel. Moreover, Agatha's mystery novels are highly recommended for any beginners as they sparks the interest for
reading.
Best Novels for Beginners in Fiction Genre